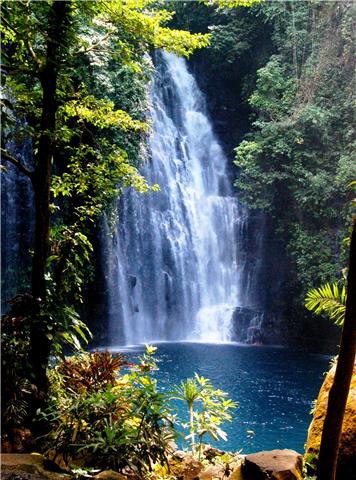 NOV. 28 - DEC. 11, 2017
10 DAY TOUR ITINERARY:
*With the purchase of this package you support to preserve and protect the jungle as well as creating a HEALING CENTER of "Eco Lodges" in the middle of the forest that will open the doors to all people in the world.
Tour Details:
Your guide, Chicham Chiriap, is a global citizen who was raised in the the Amazon, and now resides in the Sonoma California wine country. He is working to help the local indigineous community in Ecuador as well as people across the world.
Total cost per person $ 1900*
Airline ticket, personal expenses, private services NOT INCLUDED!
10 days of adventure (tour) in the Amazon!
Next trip is scheduled for NOVEMBER 28, 2017. Contact us now to reserve you place. SPACE LIMITED!
Terms and Conditions:
Daily Itinerary:
Day 1 -

Pick up at airport in Quito and travel to comfortable hotel in Quito.

Day 2 -

Travel from Quito to Macas by car or airplane (your choice) - 45 minutes in plane, or 6 hours by car with rest stops. Travel from Macas to the community of Buena Esperanza (about 45 min). Walk from Bueza Esperanza to ANISHA NUNKA / traditional Shuar village (25 min easy walk ). Rest, relax and sleep.

Day 3 -

Cultural presentation/party of traditional Shuar music, dance, and food.

Day 4 -

Time to Explore - by boat, hiking, swimming, private session with shaman - decided by the individual.

Day 5 -

Walk from Anisha Nunka to Buena Esperanza (25 min easy walk), travel in car (1 hour) and small hike (4 hours by native tour guide) to Numpaim (Chicam's family's land) in the evening. Rest and relax.

Day 6 -

Trip to sacred waterfall on all-day exploration into rainforest with guide (Chicham). You also have the option to stay in the village. Sacred ceremony in the evening in village.

Day 7 -

Rest, relax, walk, adventure, Shuar food etc.

Day 8 -

Return to Macas, travel to Tena (5 hours by car), sleep in Tena. (Beautiful city in Amazon with modern conveniences and restaurants.)

Day 9 -

Travel to natural thermal caves. Explore, have fun, eat, and sleep at nearby hotel.

Day 10 -

Return travel to Quito (about 2 hours by car). Check out of hotel, and drop off individually at airport next day.
**Note About Meals** - All days of the tour include 3 meals a day arranged by Chicham.
Meal options are available for individual preferences in cities and in rainforest.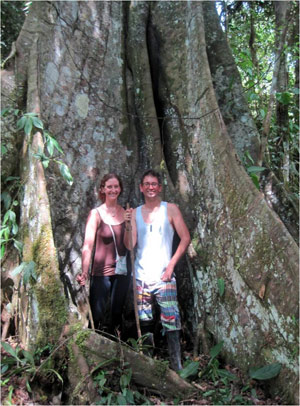 Ecuador cost covered is the following:

1 - Hotels ( Decided by Chicham)

2 - Cabanas modern and authentic Shuar (designed by Chicham and his family)

3 - Restaurants and authentic Shuar cusine

4 - River explorations with authentic Shuar canoe and balsa (river boat) etc.

5 - Transportation (Taxi, bus, private car, etc.)

6 - Native tour guides.

7 - Group Ceremony With Shuar Uwishin (Shaman)

8 - Cultural presentations which includes traditional Shuar Dance, music etc.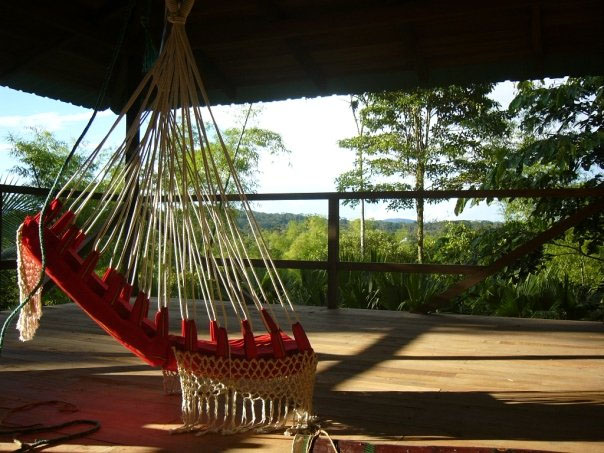 9 - Exhibition of traditional Shuar massage.

1O - Cost of admission for natural caves + access to Shuar communities and villages.

11 - Airport pickup + transportation to Quito.
NOT INCLUDED: Airfare from U.S. to Ecuador, private shaman sessions (healing or massage), personal expenses (phone calls, gifts etc.).

RESPONSABILITY AND SECURITY
Chicham Chiriap speaks Shuar, Spanish, and English, and he will be with you every day. He is a native Shuar man from the Ecuadorian Amazon, specifically the communities in which we will be visiting.
Chicham has 10 years experience cooking in California fine-dining restaurants in the Sonoma Wine Country, and is familiar with health and sanitation standards to safely prepare food. He is overseeing all the restaurant and meal preparation to ensure food quality is of the highest standards.
Chicham is a musical artist and leader for the Shuar community and knows the culture of the people and community well. He is not just a native guide, he also is a spiritual man and messenger of the rainforest sent to teach the its secrets and culture.

It is recommended to always follow the advice and recommendations of Chicham Tours as they knows first hand the customs of the people and the land.
NOTE: We are not responsible for actions or decisions individually taken by each person.
WHAT YOU NEED TO BRING:
Comfortable clothing and shoes for walking and traveling
Rain boots suitable for hiking (also available for about $12 a pair in Ecuador.)
Sunscreen, Insect Repellant, Sun Glasses.
Personal toiletries (can be bought very inexpensively in Ecuador)
Necessary documents and medicine. Ask your doctor for what is recommended for traveling to Ecuador.
Positive attitude, an open mind and readiness for adventure!
WHY VISIT:
Being a culture so rich in the knowledge of nature we also invite you to expereince the cures and energizing powers of our UWISIN (wise shamans), who use the elements of nature such as soil, air, water, fire, rock, plant and animal.
We cannot turn our back on (desconocer) the enormous importance of the Shuar culture that offers us the oppertunity to visit her sacred places, temples and waterfalls with crystal springs that flow from the mountains and volcanos of the Amazon. EZTA Amazon tours invites us to participate in and observe cultural events, traditional and modern ceremonies, explore and venture out into the jungle and more...
THIS WILL BE A UNIQUE AND UNFORGETTABLE EXPERIENCE -ETZA AMAZON TOUR
Map of General Area of Ecuador where tour will take place (Moronas, Santiago Ecuador)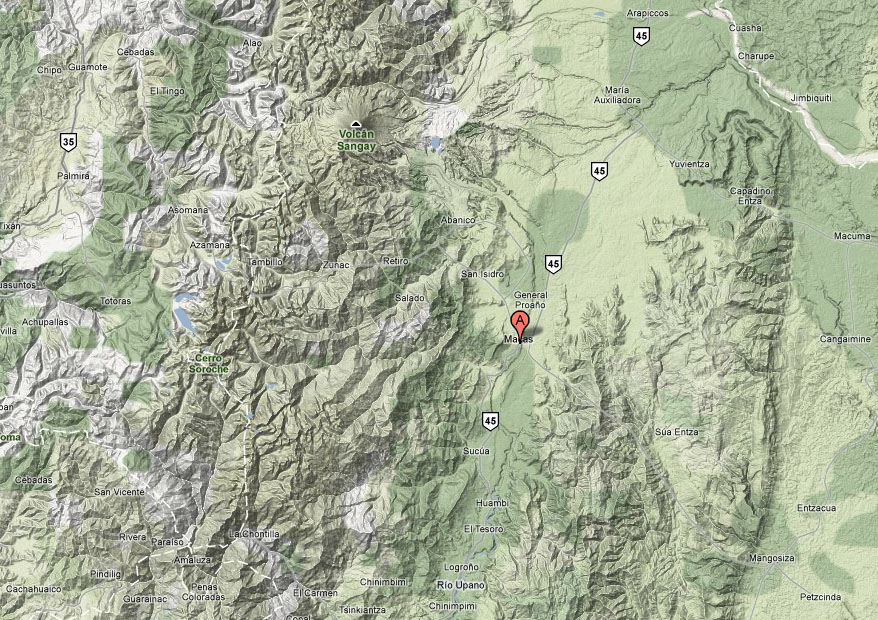 Watch these Video Tours of Chicham Chiriap's Village in Ecuador:
These videos show one of the villages in the rainforest we will visit and participate in traditional Shuar cultural activies such as visiting sacred waterfalls, cultural events, and ceremony.