Etza Amazon Tours
with Chicham Chiriap
If it is your dream is to experience the Amazon this is your unique opportunity to have direct contact with nature, healing, and cleansing of the body and spirit. This is an unforgettable opportunity to be in the presence of authentic teachers from the land of sacred waterfalls.
Explore the Amazon Rainforest!
Hiking, travel, cultural events, and fun!
Accommodations and food included.
Safe guided adventure. All expenses included.
Experience life in the rainforest the natural way.
Spend time with Shamans and other ambassodors to the Shuar culture of the Amazonian basin in Ecuador.
Visit tourist spots in Ecuador, as well as the sacred temples and waterfalls of the Shuar culture.
Tour Guide is an American chef and musician, originally from the Shuar culture of Ecuador.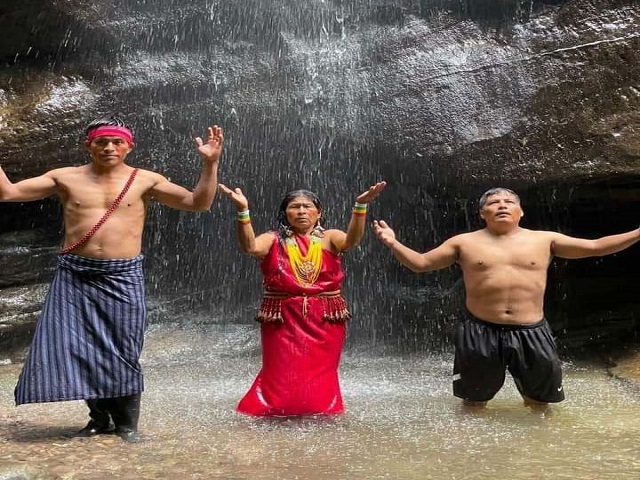 "We are dedicated to preserving and teaching the
Shuar
ancestral knowledge and wisdom, and protecting the Shuar sacred natural temples in the Ecuadorian Amazon Rainforest." ~Chicham Chiriap, Tour Guide